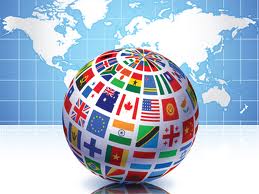 The aim of WIKA – Volunteer Translators Group

is to bring

together all those who want to contribute to translate texts into different languages for the

Forums against Unnecessary and Imposed Mega Projects

(2011 in Italy, 2012 in France, 2013 in Germany, 2014 in Romania, 2015 in Italy, 2016 in France).
WIKA

welcomes all those who want to help. More info:

info.wika@gmail.com



Joining the list of WIKA Group means to accept the following guiding principle:
"The collaboration is on a voluntary basis, no payment will be requested by the translator; WIKA – Volunteer Translators Group, in turn, will never cash in any translation fees".
If anyone of the Volunteer Translators does not intend to be part of this group or wants to be cancelled, in any moment he/she should send back the message :
I DO NOT WISH TO BE PART OF WIKA
His/Her name will be cancelled, but he/she won't have the possibility to ask translations directly to the group through this list anymore.
Alternatively, to unsubscribe from this group and stop receiving emails from it, send an email to wika_translations+unsubscribe@googlegroups.com.
For more options, visit https://groups.google.com/groups/opt_out.
To be included in the WIKA – Volunteer Translators Group mailing list, new volunteers should send a short e-mail to info.wika@gmail.com confirming their interest to collaborate and specifying their languages, how they came to know about WIKA and possibly the nameof their association.

WIKA
volunteer translators
translations – traducciones – traductions – traduzioni
traduçoes – traduções – Übersetzungen – çeviriler - ترجمات
 Group of Volunteer Translators of Forum against Unnecessary and Imposed Mega Projects
Grupo de Tradutores Voluntários do Foro contra las Grandes Obras Inútiles e Impuestas
Groupe de Traducteurs Bénévoles du Forum contre le Grands Projets Inutiles et Imposés
Gruppo di Traduttori Volontari del Forum contro le Grandi Opere Inutili e Imposte
Grupode Traductores VoluntariosFórum contra as Grandes Obras Inúteis e Impostas
Gruppe von freiwilligen Übersetzern Forum gegen unnütze und aufgezwungene Großprojekte
WIKA, Filipino word, means : language, idioma, langue, lingua, linguagem, Sprache
This Egyptian ideogram 

means : book, libro, livre, libro, livro, Buch
 http://en.wikipedia.org/wiki/List_of_hieroglyphs/Y 
---